The FARO Super 6DoF TrackArm is a revolutionary tracking system for advanced industrial applications. This unique 6-axis system is designed to give you precise control over your movement and make your job easier. The TrackArm takes 3D tracking to the next level, with a range of up to 4 meters, 6 degrees of freedom, and an adjustable range of motion. It is designed to be used in a variety of applications, from manufacturing and assembly to inspection and maintenance.
The Super 6DoF TrackArm is an ideal solution for high–precision industrial applications. It is designed to be used in a variety of industries, such as manufacturing, assembly, inspection, and maintenance. The TrackArm is designed to be used in a variety of conditions, including extreme temperatures and high–vibration environments. The TrackArm is also designed to be used in tight spaces, making it perfect for work in small areas.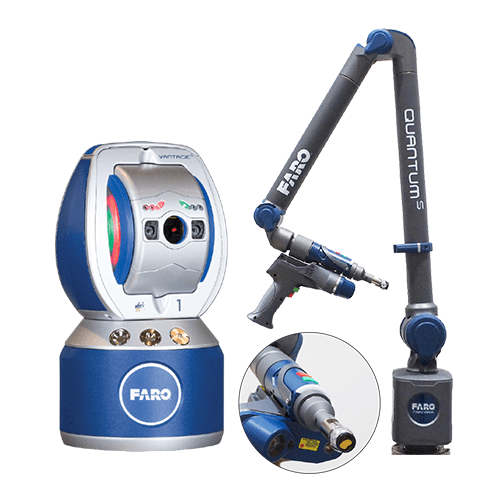 At Global CAD Technology, we strive to provide our customers with the best products and services. We understand that you need reliable and accurate measuring and inspecting capabilities, and that's why we are proud to be the authorized distributor of FARO.