Global CAD Technology is proud to be the authorized distributor of the FARO Quantum MAX FaroArm. The Quantum MAX is the most advanced FaroArm ever produced by FARO, with the superior accuracy and precision necessary to perform the high-precision measurement and inspection tasks.
The Quantum MAX FaroArm is the ideal tool for a variety of industries, such as automotive, aerospace, and manufacturing. It is designed to provide superior accuracy and precision for a wide range of 3D measurement, inspection, and reverse engineering applications.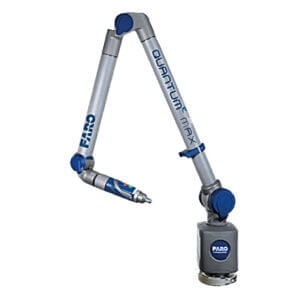 The Quantum MAX is equipped with a powerful laser line probe, which is capable of scanning at ultra-high speeds. This allows the Quantum MAX to quickly capture highly accurate 3D data. The Quantum MAX also features a new ergonomic design, which makes it easier to use, and a variety of touch-sensitive controls, which make it easy to operate.
The Quantum is also equipped with the latest software, which makes it easy to use. The software includes tools for reverse engineering, alignment, and inspection, as well as powerful CAD/CAM tools, which make it easy to create 3D models and virtual Prototypes.
Exclusive FARO Quantum Max 8-axis Integration
Powerful Software Solutions
Two Different Mounting Options
Extended Battery Use Option
Internal Counterbalancing
High-speed Wireless Operation
Temperature and Overload Sensors
FaroArm Accuracy - Contact Measurement* (7 Axis)
FaroArm Accuracy - Contact Measurement* (6 Axis)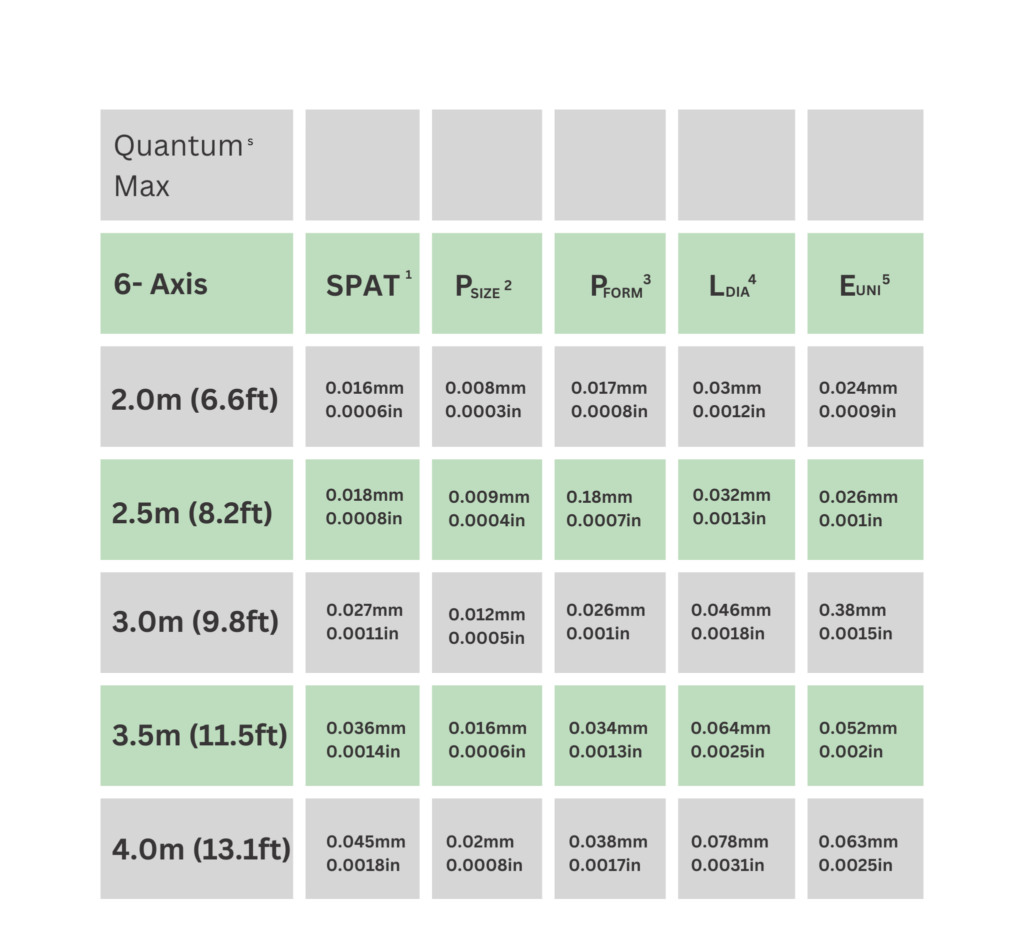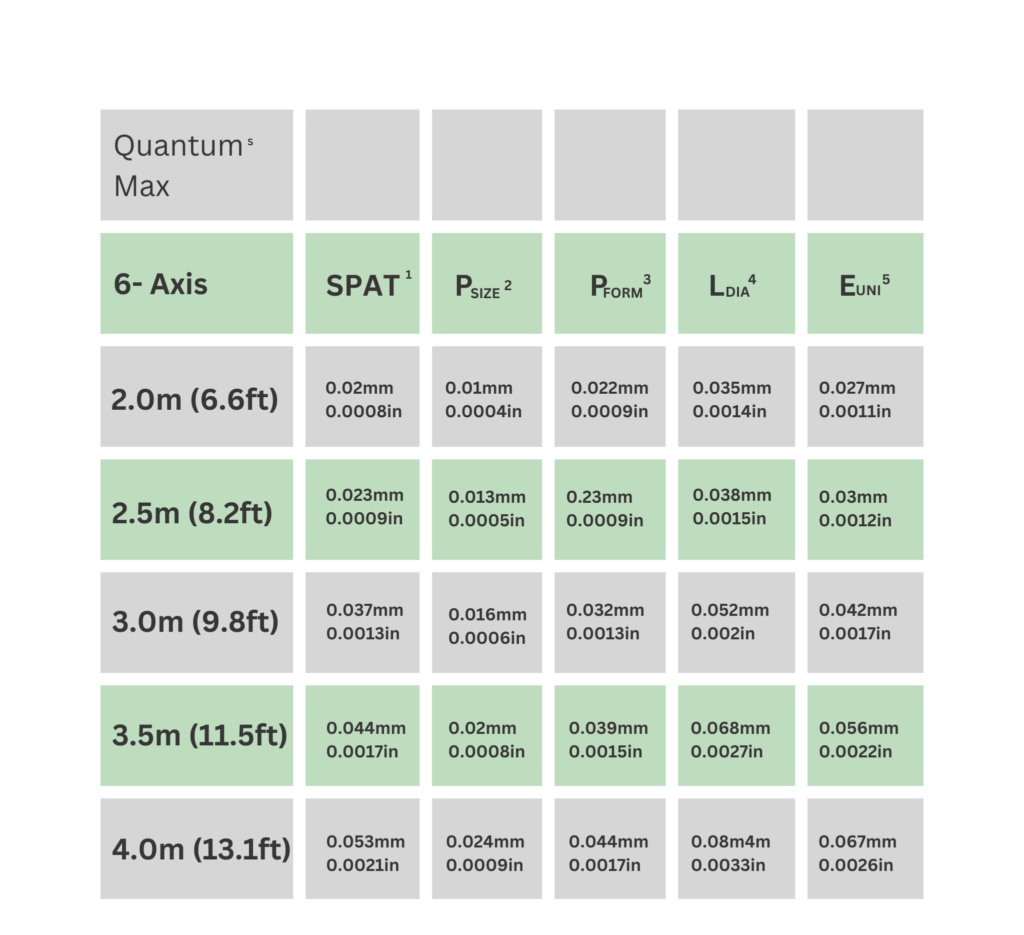 All values represent MPE (Maximum Permissible Error)
 * Contact Measurement (FaroArm) : In Accordance with ISO 10360-12. With optional 8-Axis (FaroArm + 8-Axis) full system performance based on      ISO10360-12 Sphere Location Diameter Error (LDIA)
 ** Non-Contact Measurement (ScanArm and ScanArm + 8-Axis): Based on ISO 10360-8 Annex D; defined as LDIA (Sphere Location Diameter Error) – Diameter of the spherical zone containing the centers of a sphere measure from multiple orientations. Values are absolute
              1 SPAT – Single Point Articulation Test
             2 EUNI – Distance Error between two points comparing measured versus nominal values
             3 PSIZE – Sphere Probing Size Error comparing measured versus nominal values
            4 PFORM – Sphere Probing Form Error
            5 LDIA – Sphere Location Diameter Error (Diameter of the spherical zone containing the centers of a sphere measured from       multiple orientations)