FARO Vantage Laser Tracker

The FARO Vantage Laser Tracker is an advanced measurement and alignment system designed to meet the most demanding industrial requirements. It can be used in a broad range of applications such as manufacturing, metrology, inspection, reverse engineering, and more.
The FARO Vantage Laser Tracker is equipped with a powerful laser, allowing it to quickly and accurately measure distances and angles up to 10 meters (33 feet). Its accuracy and speed are unmatched, making it the ideal choice for any industrial application.
The FARO Vantage Laser Tracker is also equipped with a range of features to ensure that it is easy to use. It has a built–in user interface, allowing the user to quickly set up and adjust the system. It also has the ability to be operated remotely, allowing the user to monitor the system from a distance.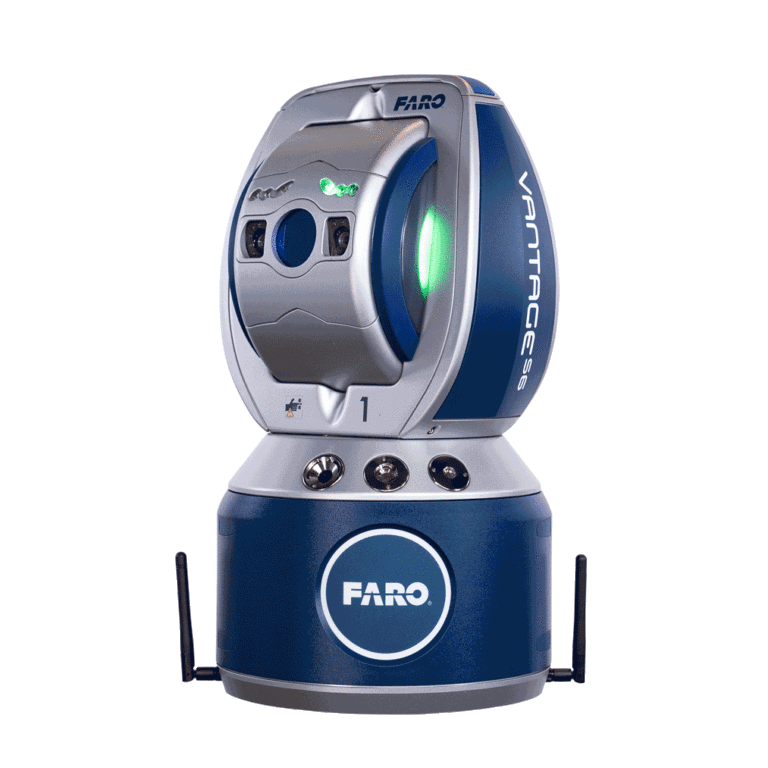 The FARO Vantage Laser Tracker is designed to be durable and reliable. It is built with an IP65 rating, meaning it is dust and water-resistant. It also features an aluminum housing, making it resistant to corrosion. Contact us today to learn more about the FARO Vantage Laser Tracker and how it can help you improve the accuracy and efficiency of your industrial applications.
Integrated Absolute Distance Measurement System (IADM)
Integrated Weather Station