FARO Vantage Laser Trackers
In the past, measuring large parts, molds, assemblies, and machines was a Challenging, time-consuming procedure that frequently required being done in a dedicated inspection room. On-site measuring is made simple & quick by using portable FARO Vantage Laser Trackers, which speeds up inspection cycles by up to 75%. By following a target that the user moves from one spot on the item to another, they can measure 3D coordinates.These measurements may be quickly compared to nominal CAD data so that teams can decide whether to make adjustments or proceed confidently. 
Both the VantageS6 Max and VantageE6 Max line of Laser Trackers now include more precise 6DoF probing, which facilitates faster inspections and fewer device movements. In comparison to lower accuracy probes, the Vantage Max's increased precision enables users to probe 20% more sites outside of their line of sight without changing their tools.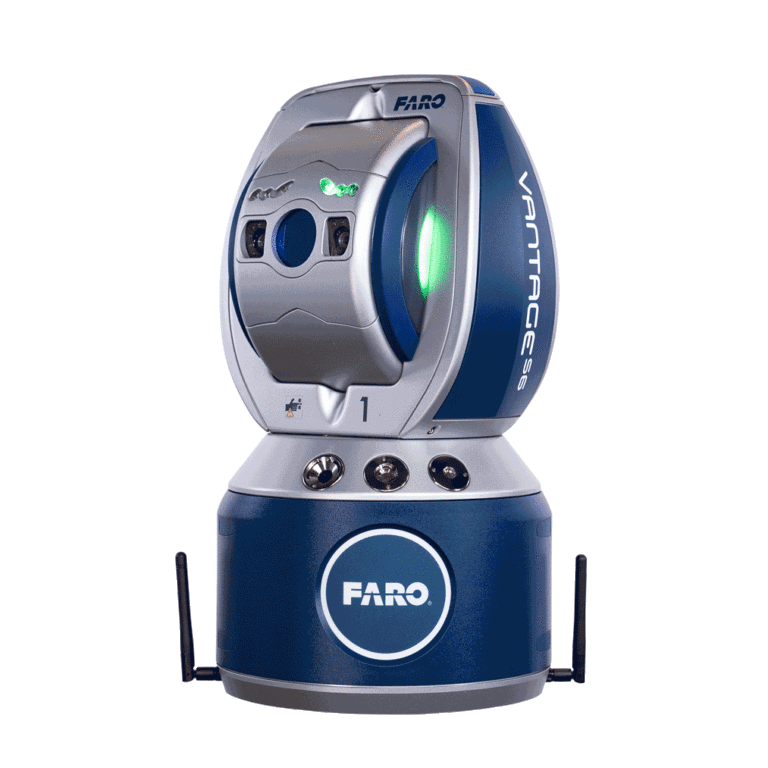 Integrated Absolute Distance Measurement System (IADM)
Integrated Weather Station