Welcome to Global CAD Technology and our range of high–end FaroArm measuring systems. The Gage Max FaroArm is the most advanced 3D coordinate measuring machine (CMM) on the market today.
The Gage Max FaroArm offers superior accuracy, repeatability, and flexibility, allowing you to measure objects in 3D space quickly and accurately. Its unique design and advanced features make it an ideal choice for a wide range of applications, from industrial to medical.
The Gage Max FaroArm is designed to be user-friendly and easy to operate. Its intuitive interface allows you to quickly acquire data and generate results in a matter of minutes. It also features a wide range of accessories, including probes, styli, and other tools to ensure that you get the most out of your measurements.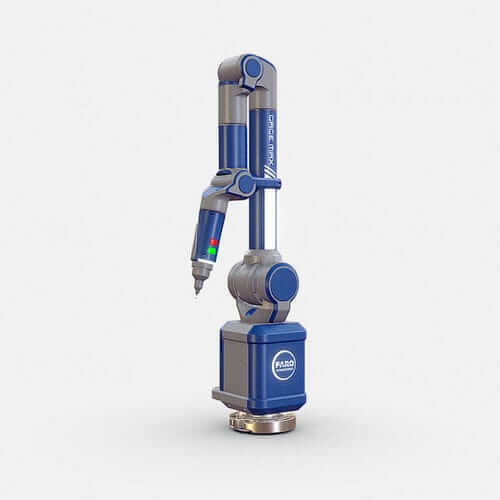 The Gage Max FaroArm is a reliable and powerful measuring system, built from premium components and designed to last. It is backed by a comprehensive warranty and technical support, so you can be sure that you are getting the best in quality and performance.
We are proud to be the authorized distributor of FaroArm products and are committed to providing our customers with the highest level of service and support.
Dual Battery/Wi-Fi Options
Powerful Software Solutions
Temperature and Overload Sensors
Working Volume of 1.5m (4.9ft)
Ensure continuous, optimal performance.
Operate with a single hand and without fatigue.
Internal Counterbalancing