Traditional hand tools take time to use and clutter the shop floor when doing inspections. With just one effective, stylish, robust coordinate measuring machine, the Gage Max FaroArm revolutionizes the process, enabling machine shops and small production lines to satisfy even the most stringent quality criteria (CMM). The Gage Max FaroArm portable CMM configures in a matter of seconds and provides accurate measurements for speedy comparison to nominal CAD data.
The Gage Max FaroArm is the most precise and cost-effective 3D CMM we provide. It enables accurate measurements for a variety of industrial applications at a price that provides a sizable return on investment. The high-precision CMM carries on FARO's history of highest measurement accuracy, consistency, and reliability in any working environment as the new industry benchmark in compact performance and price.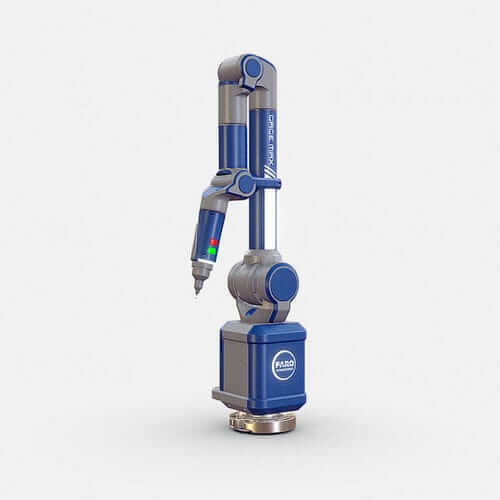 Dual Battery/Wi-Fi Options
Powerful Software Solutions
Temperature and Overload Sensors
Working Volume of 1.5m (4.9ft)
Ensure continuous, optimal performance.
Operate with a single hand and without fatigue.
Internal Counterbalancing