Quantum MAX FaroArm is a portable CMM (Coordinate Measuring Machine) that captures measurements of Complex parts, tools or mold very easily and precisely just by touching them.
Quantum Max FaroArm has set the industry performance bar high and brings measurement consistency to every working environment. With enhanced quality control and increased consumer confidence, manufacturers have trusted the Quantum Max FaroArm to keep one step ahead of their competitors.
With this portable CMM, firms can produce high-quality products with complete trust in their quality assurance procedures.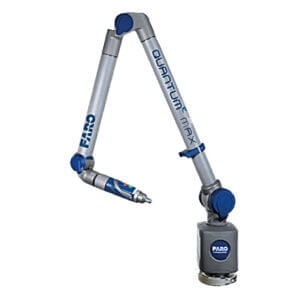 Exclusive FARO Quantum Max 8-axis Integration
Powerful Software Solutions
Two Different Mounting Options
Extended Battery Use Option
Internal Counterbalancing
High-speed Wireless Operation
Temperature and Overload Sensors
FaroArm Accuracy - Contact Measurement* (7 Axis)
FaroArm Accuracy - Contact Measurement* (6 Axis)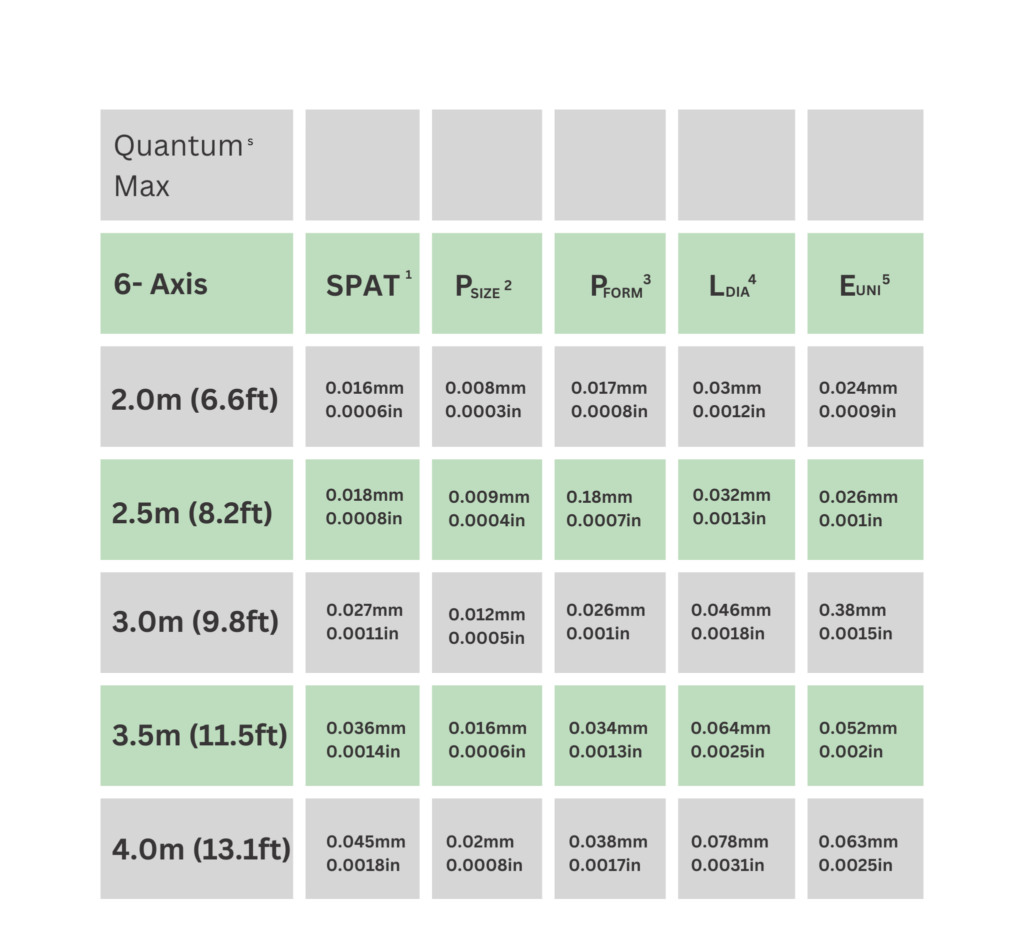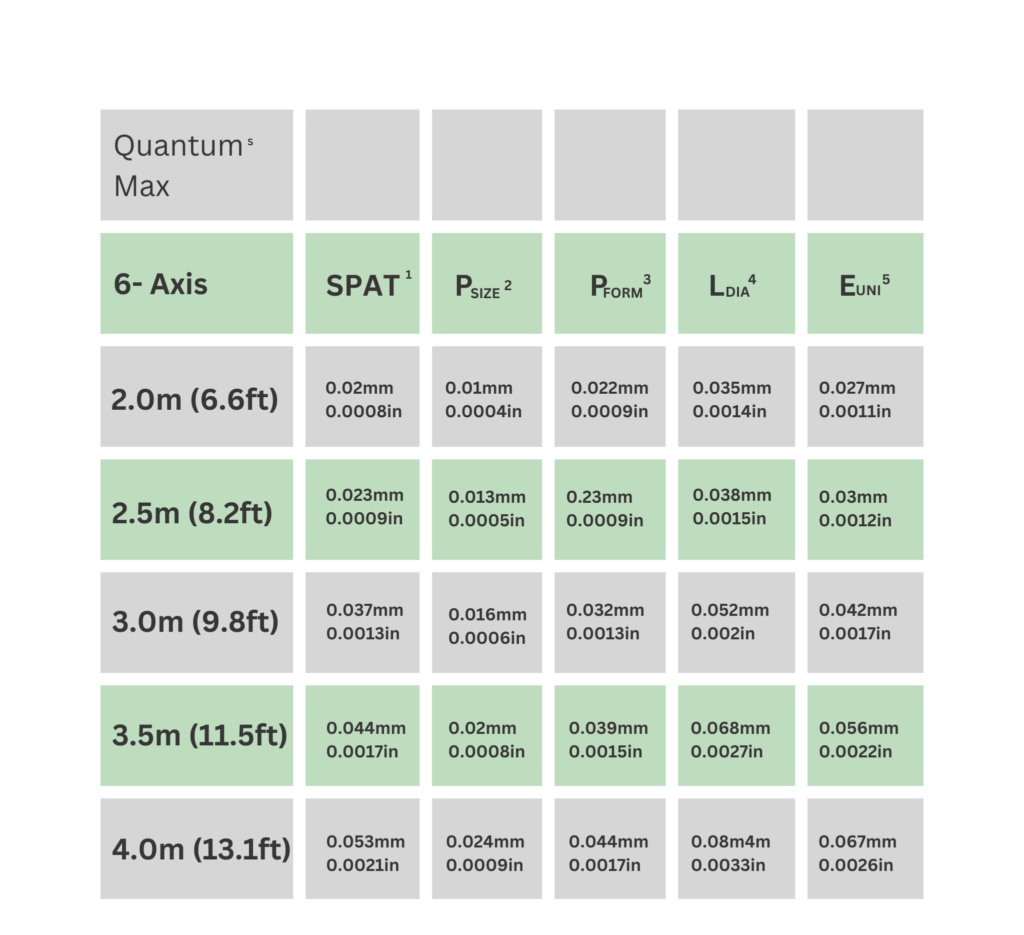 All values represent MPE (Maximum Permissible Error)
 * Contact Measurement (FaroArm) : In Accordance with ISO 10360-12. With optional 8-Axis (FaroArm + 8-Axis) full system performance based on      ISO10360-12 Sphere Location Diameter Error (LDIA)
 ** Non-Contact Measurement (ScanArm and ScanArm + 8-Axis): Based on ISO 10360-8 Annex D; defined as LDIA (Sphere Location Diameter Error) – Diameter of the spherical zone containing the centers of a sphere measure from multiple orientations. Values are absolute
              1 SPAT – Single Point Articulation Test
             2 EUNI – Distance Error between two points comparing measured versus nominal values
             3 PSIZE – Sphere Probing Size Error comparing measured versus nominal values
            4 PFORM – Sphere Probing Form Error
            5 LDIA – Sphere Location Diameter Error (Diameter of the spherical zone containing the centers of a sphere measured from multiple                                 orientations)