Tracer Laser Projectors for Manufacturing & Construction
Managing large, heavy physical templates takes time and money. Using them on the factory floor also leaves the possibility of human error, which could also lead to waste and high-cost rework. Virtual templating with Tracer Laser Projectors solves all of these issues. They project a laser outline onto a 3D surface or object, which operators can use to sequence work and position components quickly and accurately. Position and verify part placement with Tracer Laser Projectors, series and assist composite ply layup, and perform visual verification and paint masking.
Engineers, architects, and manufacturers can use FARO Tracer Laser Projectors to develop, assemble, and test their products using the original CAD or another model. For more than 20 years, the tool has been used in industries such as construction and prefabrication. We are now bringing these technical advantages to the construction industry, along with our extensive metrology expertise and our unique ability to integrate projectors into construction workflows.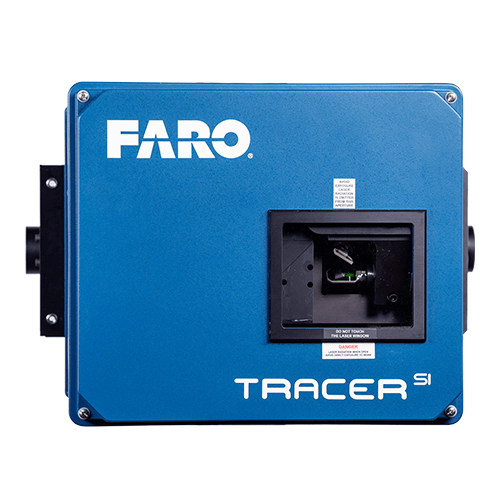 3D CAD-based Virtual Templating
Exceptional Projection Accuracy
Advanced Trajectory Control (ATC)
Feature-based (Targetless) Alignment
Foreign Object and Debris (FOD) Detection